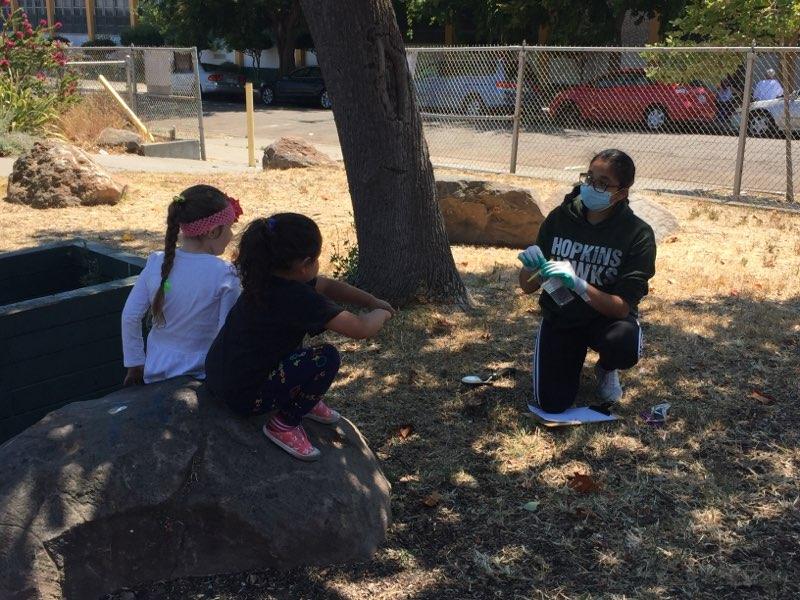 About
---
The East Bay Academy for Young Scientists (EBAYS) provides opportunities for youth of all ages to enhance their critical thinking skills by conducting community-based, authentic scientific research that addresses pressing environmental and social concerns.
About EBAYS
EBAYS is based at the Lawrence Hall of Science at UC Berkeley. The Lawrence Hall of Science is UC Berkeley's nationally recognized K–12 science, technology, engineering, and mathematics (STEM) curriculum materials development center and public science museum.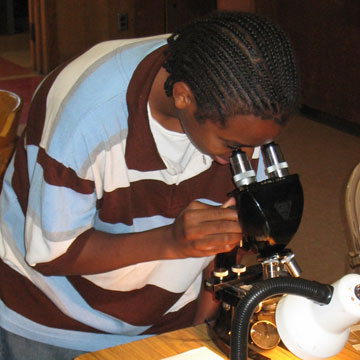 In particular, EBAYS recognizes that youth of color marginalized by systemic inequalities based on race, ethnicity, and economic status often suffer from a lack of exposure to effective, high-quality STEM education experiences. As a means of addressing this shortcoming, EBAYS provides youth of color with opportunities to enhance their science practice skills through participation in soil, air, and water quality research projects conducted in local urbanized communities.
Over the course of its 15 year history, EBAYS has established itself as one of The Lawrence Hall of Science's most effective community outreach programs.
A major factor contributing to its longevity and efficiency is EBAYS' ability to develop and implement a wide variety of program presentation models that generate outcomes which seamlessly coincide with the efforts and goals of potential collaborators. Such collaborators include educational (e.g., school districts), labor-force development, youth-serving (e.g., Boys and Girls Club), and environmental and social justice – focused organizations who particularly are active in local urban communities with large minoritized populations.
---
EBAYS is founded on practices that are inquiry-oriented and hands-on, including the use of state-of-the-art technology to enrich understanding of important science content and practices. Working alongside EBAYS scientists, youth conduct environmental field work in their communities.
Youth make connections between science and societal issues by applying their emerging understanding and scientific skills to address important environmental quality concerns in their communities. As a result, they develop a greater sense of the value of science as a tool for confronting and/or reducing environmental and social injustices. Youth participating in EBAYS complete research projects which generate valuable, high quality data useful in helping to monitor local environmental health conditions.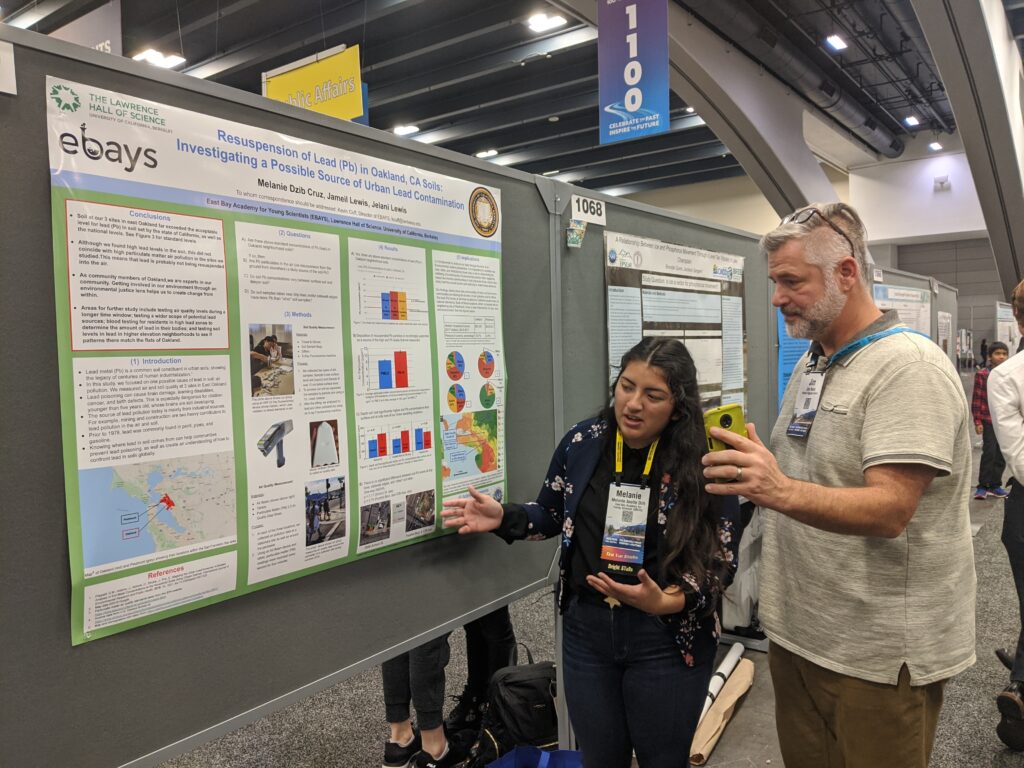 Learn more about two of our current projects:
Program Structure
Youth can participate in EBAYS through enrollment in any of the following components: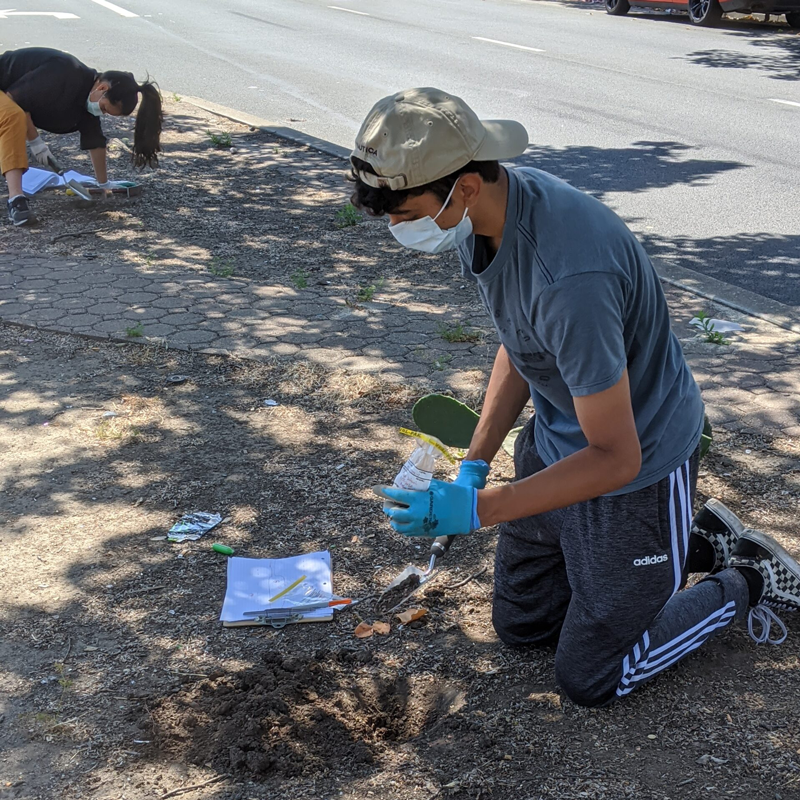 After school programming presented throughout a given semester at elementary, middle, and high schools or at community-based recreation and learning center sites.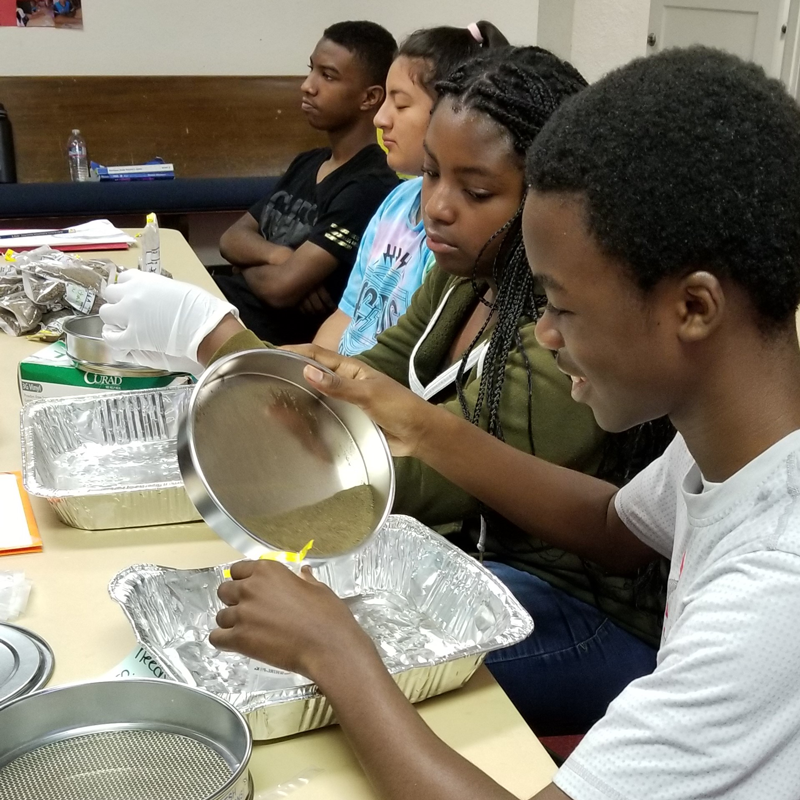 EBAYS mini-course lessons embedded in science courses and taught during the school day over a two to three week period at elementary, middle, and high school sites.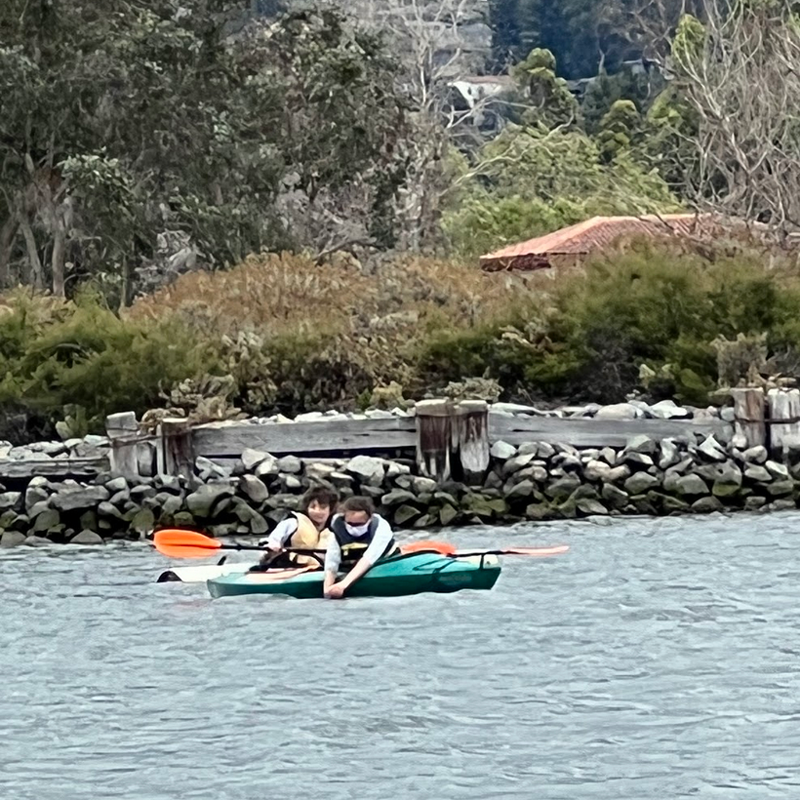 Summer enrichment programming that includes in-depth investigations of soil, air or water quality of local streams, estuaries and lakes, and presentations by professionals of diverse ethnic backgrounds.
In all cases, EBAYS programming is presented by trained educators, scientists, and UC Berkeley undergraduate student instructors.
Program Content
The EBAYS program presents youth with well-structured and academically rigorous activities that facilitate the development of understandings and important skills that will benefit them in the future. The program uses inquiry-based, hands-on learning activities to increase understanding of key science, technology, engineering and mathematics concepts. Combined with this the program features a community based air and water quality research component to provide the youth with opportunities to engage in real-world, project-based scientific inquiry. In this context, youth can apply newly acquired conceptual understandings and skills. In this way, the program activities help foster both increased understanding of important scientific concepts, as well as greater appreciation of how scientific research contributes to addressing issues relevant to the lives of youth and their families.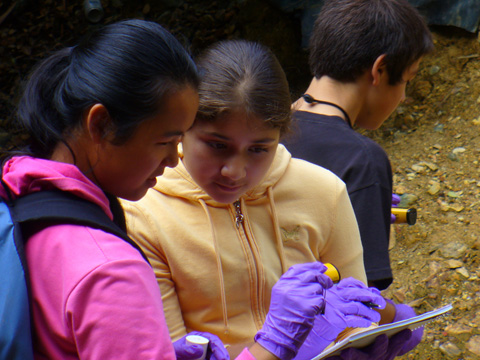 "During the school year, the program helped me in school. We were studying similar things in one of my classes and I got an A on my test."

EBAYS Youth